¡Atención! Se acerca el Punta Cana Poker Classic y no te puedes perder este espectacular torneo, donde se darán cita jugadores de todas partes del mundo para deleitarse con el mejor póker y extraordinarias playas.
Se acerca el Punta Cana Poker Classic, del 24 al 30 de octubre, 2017, el evento de poker Texas Hold'em con una bolsa de premios garantizados de $500,000 USD y que se llevará a cabo en el mejor destino de playa: The Level at Melia Caribe Tropical – Punta Cana.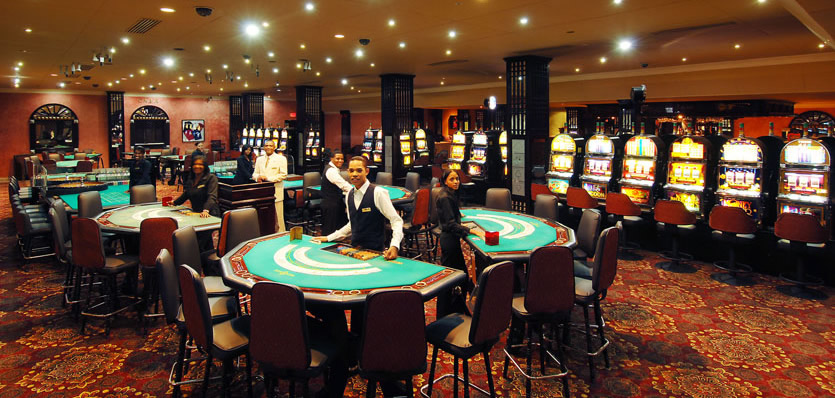 La estructura del torneo esta formada para que los jugadores también tengan tiempo de disfrutar de la playa, las piscinas y las maravillas que tiene este hotel.
Con un pequeño buy-in of $1,500 +$150 (con metodología re-ingreso), usted tendrá acceso a una emocionante oportunidad de llevarse a casa mucho dinero en efectivo.
Revise las Reglas de Torneo y las Políticas de Cancelación para más detalles:
Calendario – PCPC 2017
| Día | Hora | Evento # | Nombre del Evento | Buy-in |
| --- | --- | --- | --- | --- |
| Martes 24 de Octubre | 7:00 PM | | Cocktail de Bienvenida | – |
| Martes 24 de Octubre | 7:00 PM | | Sit & Gos 2.0 | – |
| Martes 24 de Octubre | 7:00 PM | 1 | $3K Heads up – Step 1 | $1500+150 |
| Martes 24 de Octubre | 9:00 PM | 2 | NLH Hyper Turbo Satelite al Evento Principal | $200+20 |
| Miércoles 25 de Octubre | 2:00 PM | | Sit & Gos 2.0 | – |
| Miércoles 25 de Octubre | 2:00 PM | | $3K Heads up – Step 1 | $1500+150 |
| Miércoles 25 de Octubre | 4:00 PM | 3 | PCPC Evento Principal – Día1A | $1500+150* |
| Miércoles 25 de Octubre | 6:00 PM | 4 | NLH ME Super Satelite | $200+20 |
| Miércoles 25 de Octubre | 9:00 PM | 5 | Turbo Survivor | $300+30 |
| Jueves 26 de Octubre | 2:00 PM | | Sit & Gos 2.0 | – |
| Jueves 26 de Octubre | 2:00 PM | | $3K Heads up – Step 1 | $1500+150 |
| Jueves 26 de Octubre | 4:00 PM | | PCPC Evento Principal – Día 1B | $1,500+150* |
| Jueves 26 de Octubre | 6:00 PM | 6 | High Roller Satellite | $320+30 |
| Jueves 26 de Octubre | 9:00 PM | 7 | Turbo Survivor | $300+30 |
| Viernes 27 de Octubre | 2:00 PM | | Sit & Gos 2.0 | – |
| Viernes 27 de Octubre | 2:00 PM | | $3K Heads up – 32 cap | – |
| Viernes 27 de Octubre | 2:00 PM | | PCPC Evento Principal – Día 2 | – |
| Viernes 27 de Octubre | 4:00 PM | 8 | High Roller Satelite – 20 min clock | $300+$30 |
| Viernes 27 de Octubre | 7:00 PM | 9 | $500 Turbo | $500+50 |
| Viernes 27 de Octubre | 9:00 PM | 10 | NLH Hyper Turbo High Roller Satellite | $320+30 |
| Sábado  28 de Octubre | 2:00 PM | | Sit & Gos 2.0 | – |
| Sábado  28 de Octubre | 2:00 PM | | $3K Heads up – 16 cap | – |
| Sábado  28 de Octubre | 2:00 PM | 11 | $1K Second Chance | $900+100 |
| Sábado  28 de Octubre | 6:00 PM | 12 | $3,200 NLH Evento High Roller – Día 1 | $3,000+200 |
| Domingo 29 de Octubre | 2:00 PM | | Sit & Gos 2.0 | – |
| Domingo 29 de Octubre | 2:00 PM | | $3K Heads up – Final 8 | – |
| Domingo 29 de Octubre | 2:00 PM | | PCPC Evento Principal – Mesa Final | – |
| Domingo 29 de Octubre | 2:00 PM | | Second Chance Día Final | – |
| Domingo 29 de Octubre | 2:00 PM | | High Roller Día Dinal | – |
| Domingo 29 de Octubre | 3:00 PM | 13 | Turbo version Evento Principal | $320+30 |