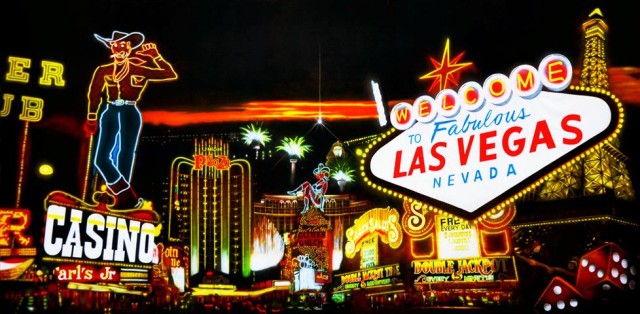 La meca del póker, así podríamos describir al Evento Principal de la WSOP. Ese evento que todos queremos ganar, y hasta varios se conforman con participar. Ese evento que, de ganarlo, no sólo nos dará una importante suma de dinero y un hermoso brazalete, sino también un prestigio incalculable, uno que sólo poseen quienes han llegado a los más alto…
Ahora, imaginemos esos momentos previos, donde con el papel en la mano que nos indica nuestra mesa y posición, caminamos los pasos que nos separan del verde paño, dispuestos a dejarlo todo por arrebatarle las fichas al rival de turno, para ir escalando posiciones, dejando atrás días de competencia y fijándonos un sólo objetivo: ser el mejor de todos, para terminar envueltos en abrazos de los amigos y familiares que fueron hasta Las Vegas a compartir de este sueño.
Claro está, previo a todo esto se encuentra el cómo llegamos a ese momento, cómo comienza esa historia…
Desde 888Poker y como patrocinadores de la WSOP, queremos que ese sueño este al alcance de todos. Es por eso que hemos lanzado la Liga Latinoamericana WSOP Vegas 2017, donde un afortunado jugador se irá a la Sin City para ser parte del evento principal por una inversión mínima.
A partir del próximo domingo 28 de mayo, nuestra sala ofrecerá a los jugadores que se encuentren dentro del territorio de: México, Chile, Colombia, República Dominicana, Costa Rica Venezuela, Argentina, Paraguay, Uruguay, Perú, Ecuador, Panamá, Bolivia, El Salvador y Honduras, y sean mayores de edad, la posibilidad única de ganar el viaje, el hospedaje y el buy-in para el Main Event de la WSOP.
La liga contará con 6 fechas a disputarse los días Domingo y Miércoles, a partir de la fecha antes señalada, con un buy-in fijo de US$ 22, donde cada jugador comenzara con un stack de 3.000 puntos en fichas, siendo el horario de arranque el mismo en todas las paradas: 21.30 horas (Argentina, Uruguay), 20.30 horas (Chile; Bolivia; Paraguay; Venezuela), 19.30 (México; Perú, Colombia, Ecuador) o 00.30GMT (+1).
Las ciegas subirán cada 15 minutos, comenzando en 25-50 y cada evento contará con compras ilimitadas durante los primeros 6 niveles de juego (por 22 dólares) y un stack inicial de 3.000 puntos en fichas.
Cronograma de las 6 fechas:
1. Domingo 28 de Mayo
2. Miércoles 31 de Mayo
3. Domingo 4 de Junio
4. Miércoles 7 de Junio
5. Domingo 11 de Junio
6. Miércoles 14 de Junio
Estructura:
• Monto: U$S 22
• Eventos: ciegas cada 15 minutos
• Stack Inicial: 3.000 puntos
• Re-entry: Ilimitado durante los primeros seis (6) niveles de juego.
• Nivel Inicial de ciegas: 25-50
De cada evento saldrán 3 clasificados (1°, 2° y 3° puesto), los cuales accederán a un sit and go final compuesto por 18 participantes, divididos en dos mesas de 9, a disputarse el miércoles 21 de junio en los horarios antes mencionados.
A diferencia de la estructura de las fechas anteriores, el Sit And Go final tendrá un stack inicial de 5.000 puntos en fichas y ciegas cada 15 minutos.
Quien se corone en el Sit and Go Final, se hará acreedor de un paquete valorado en US$ 12.500 que incluye: Entrada al evento principal de las WSOP (US$10.000), 5 noches en el Vdara hotel de Las Vegas y US$ 1.200 para gastos de viajes. El premio no podrá ser transferido.
Bases y condiciones:
Solo estarán en condiciones de participar aquellas personas que sean miembros de 888poker.com dentro del territorio de los Siguientes Países: México, Chile, Colombia, República dominicana, Costa Rica Venezuela, Argentina, Paraguay, Uruguay, Perú, Ecuador, Panamá, Bolivia, El Salvador, Honduras.
Por miembro entiéndase aquella persona que se encuentra debidamente registrada en la sala 888poker.com y con cuenta validada.
Asimismo, los participantes declaran cumplir con todos los requisitos impuestos por el sitio (léase consignar datos verdaderos, ser mayores de edad, etc.)